An Italian Adventure - Part 2
by Lanny Lancarte, II
Emilia-Romagna = Slow Food Paradise
I thought I could blog daily about what I was up to in Italy, but it turns out once I got on the bike and joined the group, my days consisted of being on the bike and heading for the next town by 8am until we rolled into the next stop usually around 5pm, which was followed by a 3-5 hour dinner. Rough life, I know... So, I will condense my experience into this final post, sharing my time as a co-host on the Emilia-Romagna version of Chef Bike Tours offered by Tourissimo and a brilliant guy named Beppe Salerno and his incredible wife Heather Dowd.
We started in the ancient city of Ferrara where there were way more bikes than cars on the road. As we took the road south to make our way to Ravenna, we rode 70 miles through the mighty Po River Delta with numerous espresso stops plus en eel farm near Comacchio lagoon for lunch.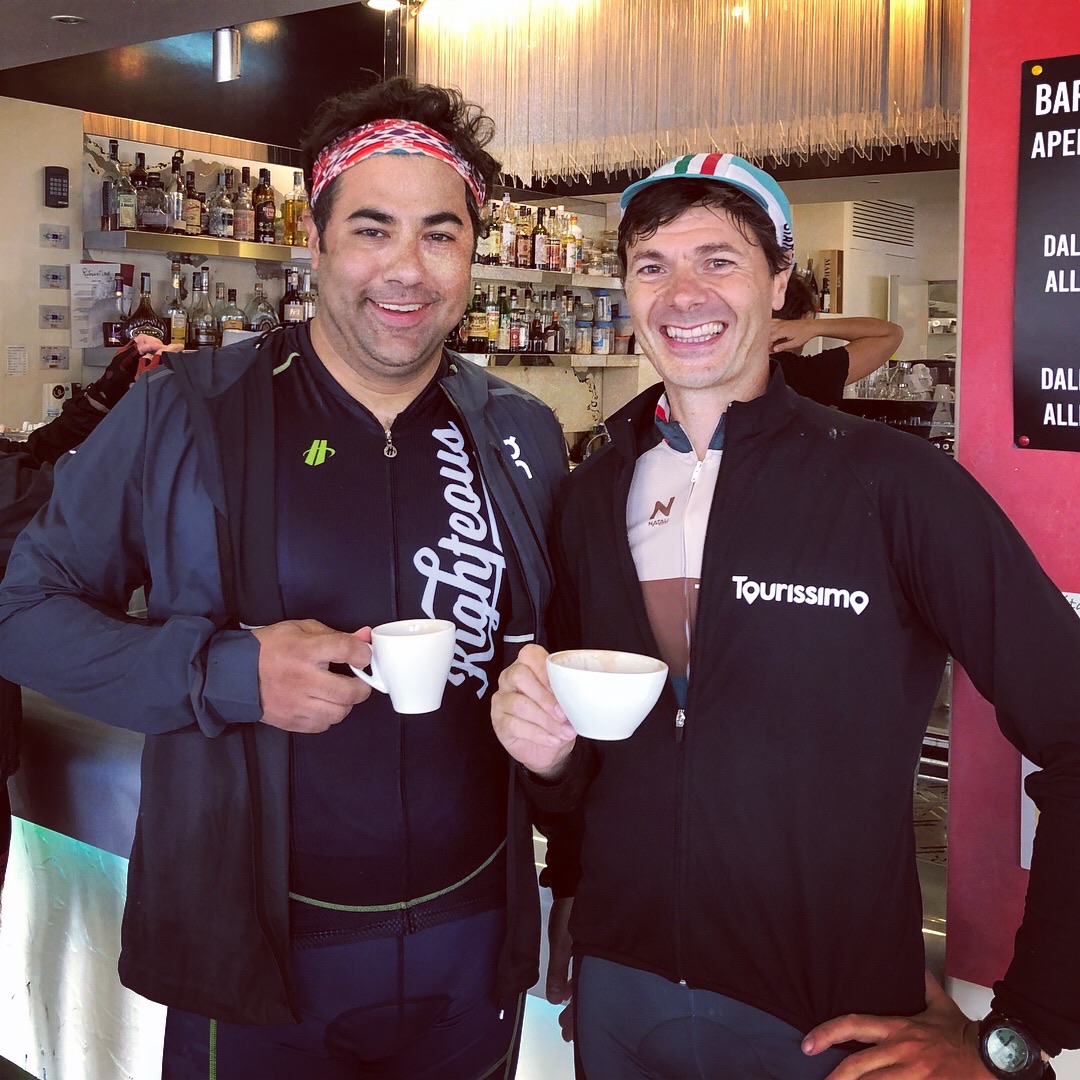 We rode some gravel to see the Salt Ponds of Cervia, where I picked some Salcornia off the banks and incorporated into a risotto dish on my collaboration dinner that featured chef Fabio of Gran Hotel della Fratta Terme. We each prepared five courses for the group to enjoy.
It seems that every 15 miles or so we stopped for espresso for energy - which was fine by me - and gelato for fun - which was way fine by me. After a cool climb up to the town of Bertinoro, we stopped for more piadini, meats, espresso and squacquerone for lunch before descending into Forlimpopoli, where we got a pasta demo and yours truly made a cappelletti dish with squash blossom puree.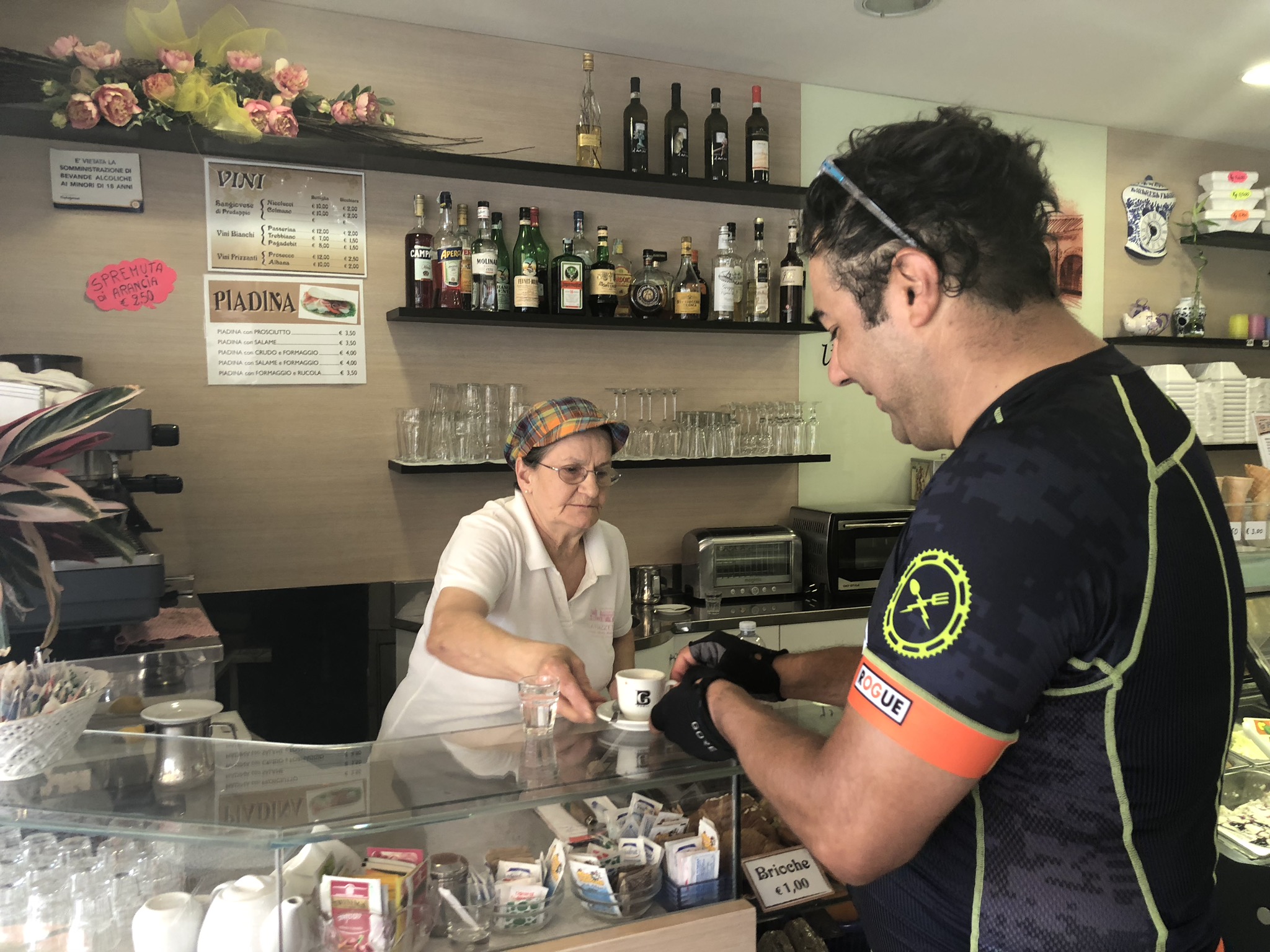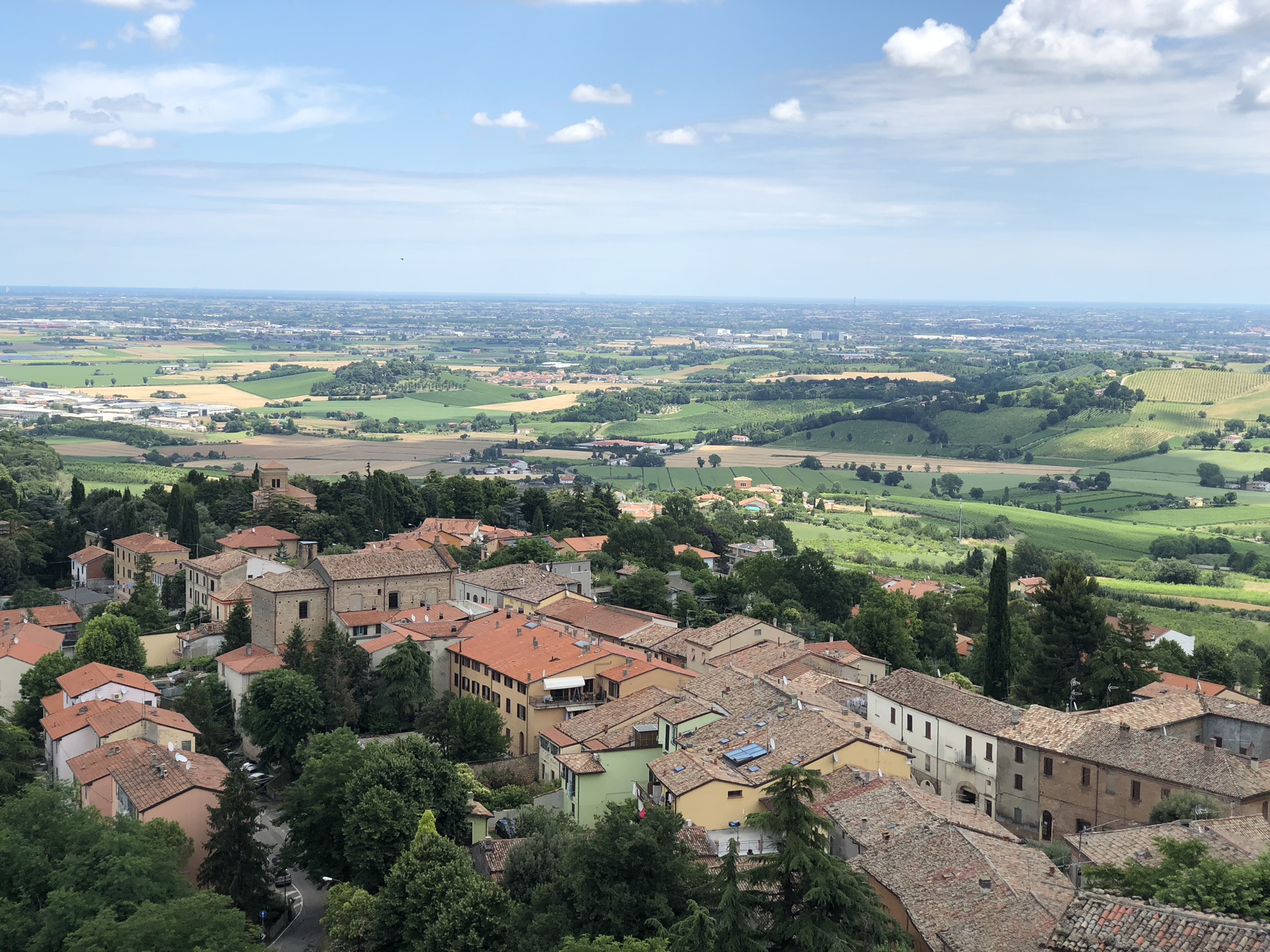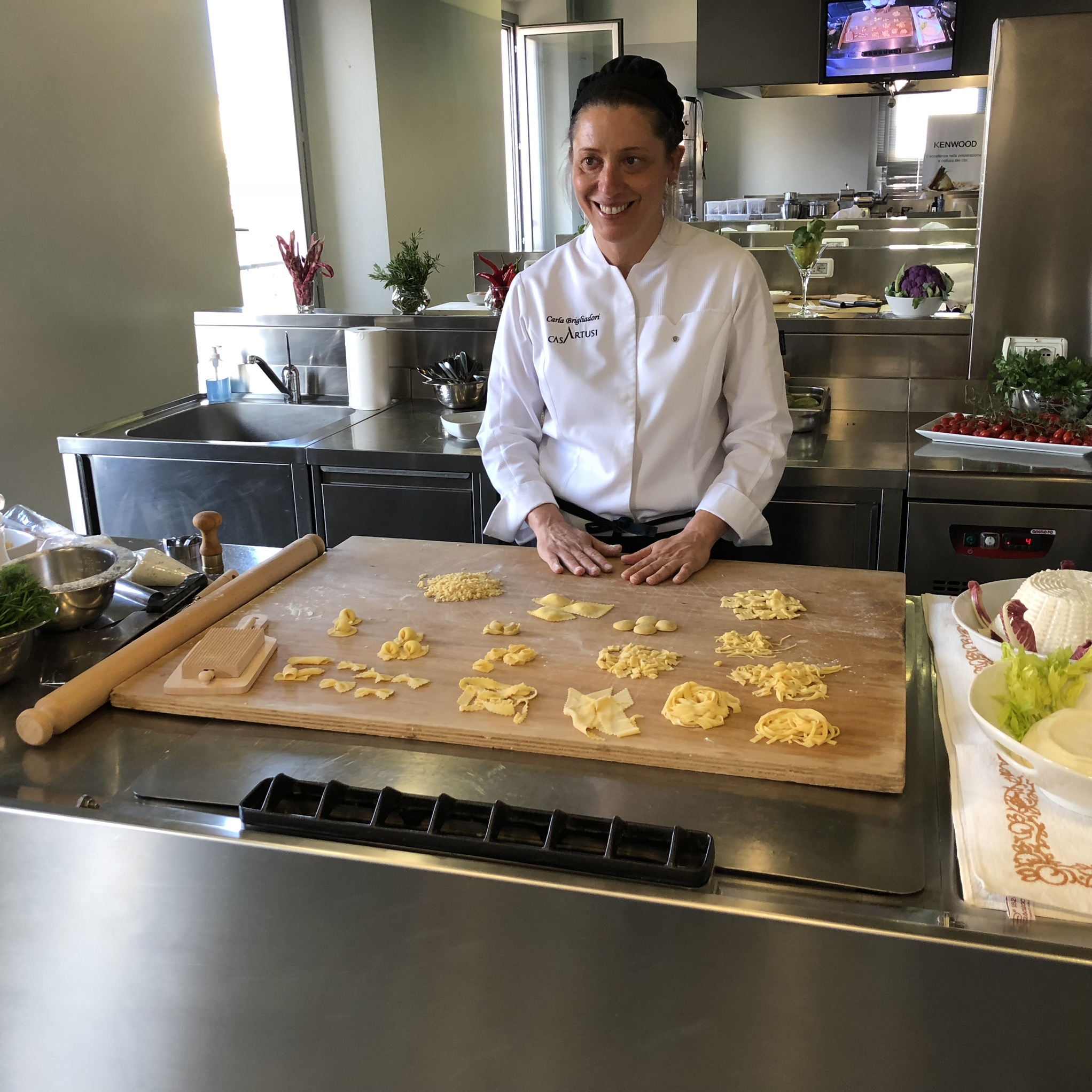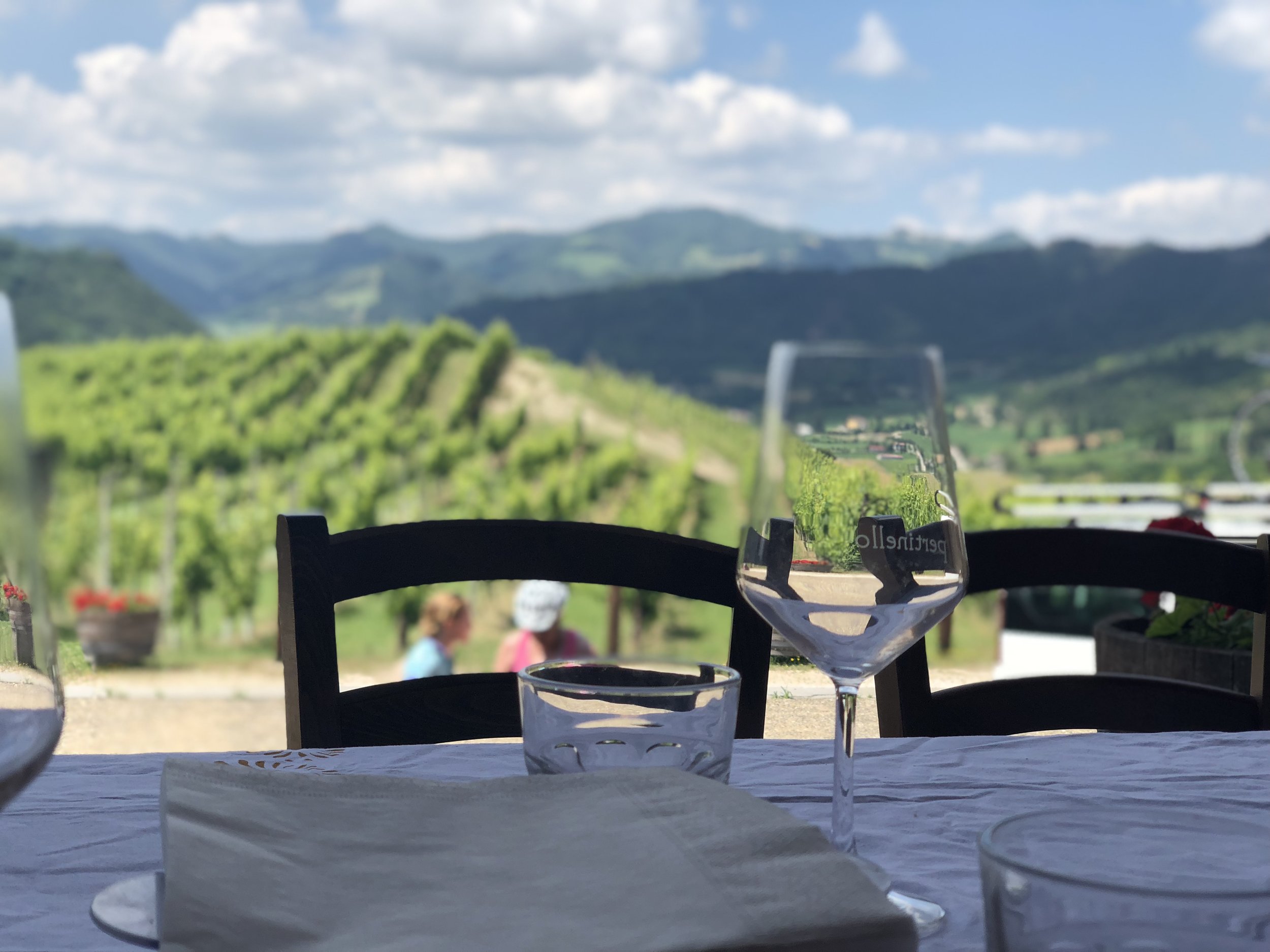 After some serious climbs (at least for a flatlander like me) we got to Tenuta Pertinello, where they are proud of their Sangiovese and Pinot Noir, which they were the first to incorporate into a sparkling! However, I was super impressed with lunch in the middle of their vineyard and the truffle dog that brought black truffles to our table, which we enjoyed with a simple preparation.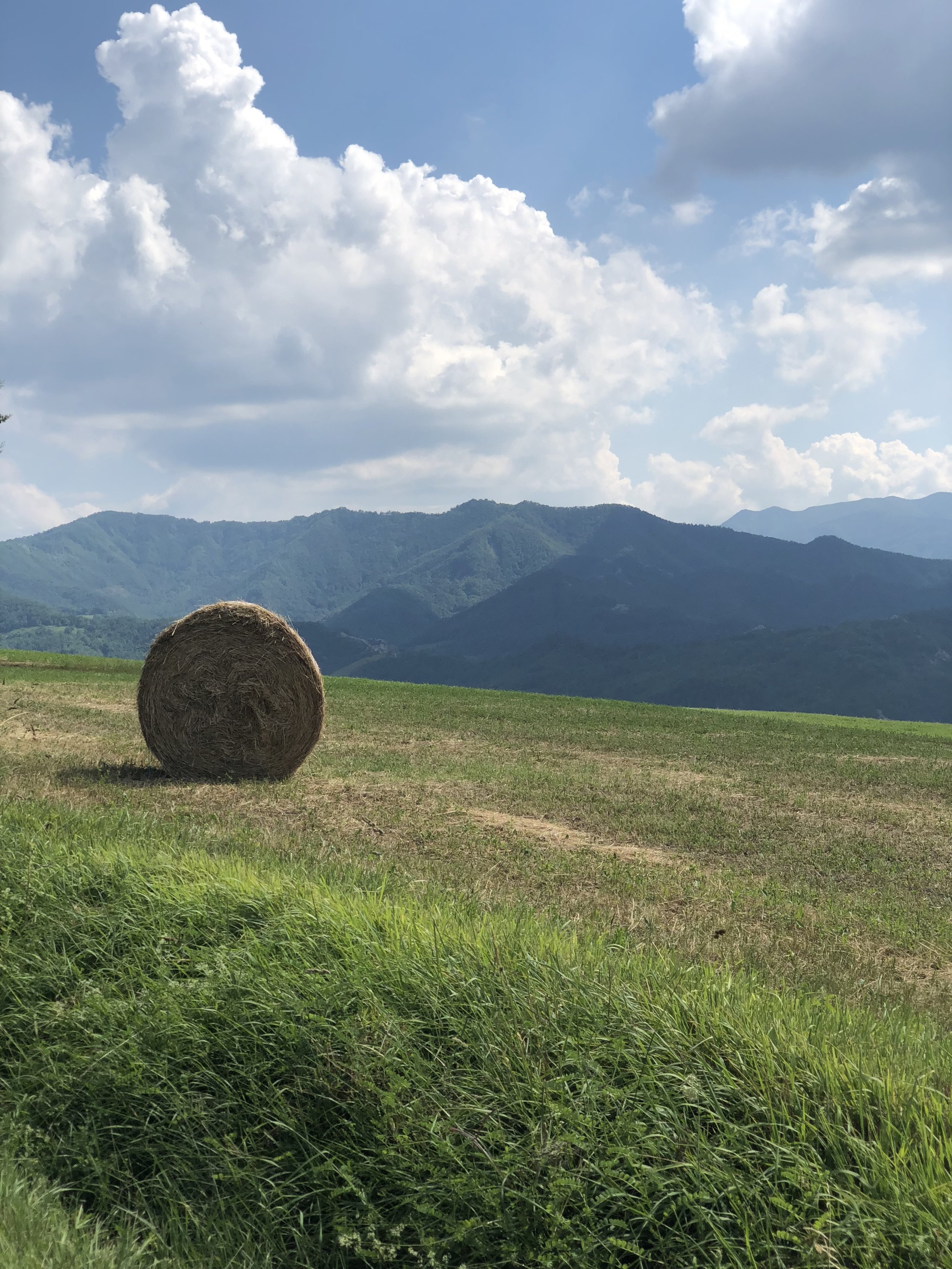 Too many hills to discuss, which means that I did have plenty of time to stop and take in the scenery and take some pictures ALONE! The town of Bagna di Romagna was a great bike-oriented town that was hosting an e-bike festival that I was tempted to join. Dinner at our hotel Tosco Romagnolo was a great ending to the day.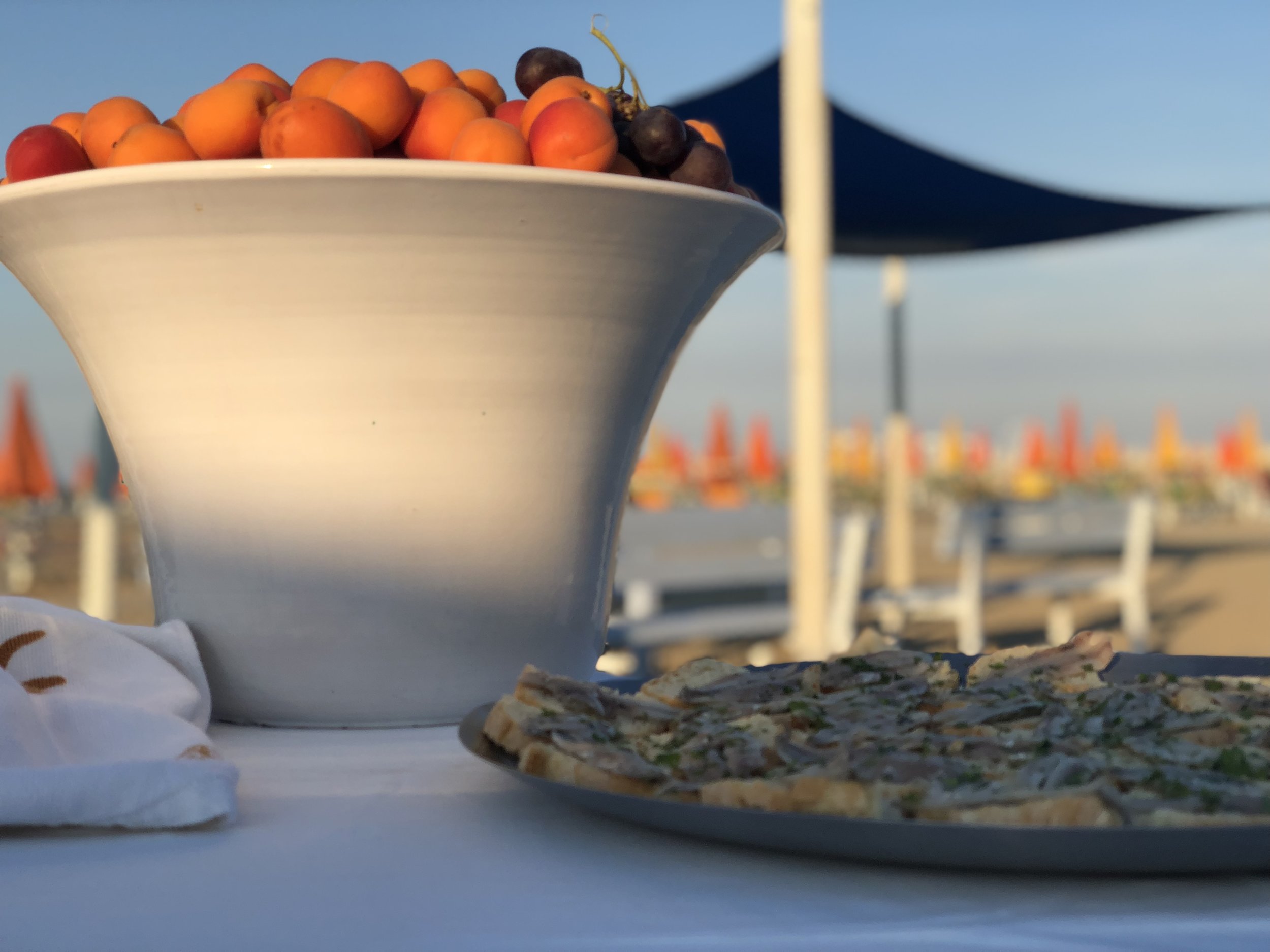 After multiple gelato stops, Rimini was our final destination, where we were greeted by an incredible host at dinner and by the tourism board for the region of Emilia-Romagna. There was seafood - and lots of it - as well as an incredible bridge that has made it through 20 centuries and two World Wars. End the end it was bittersweet handing in my bike after nearly 300 miles and way too many great meals.